"We all have the inner capacity to succeed if we believe we can." – Temitayo Abudu
"There is only you and your camera. The limitations in your photography are in yourself, for what we see is what we are." – Ernest Haas
The word "limitation" is one of the many words we hear frequently in social and religious circles. This is because it comes as a deterrent to stop us from reaching our dreams. That is why motivational and inspirational speakers often inspire us to do all we can to surmount it whenever it surfaces in our everyday life. 
According to Oxford Advanced Learner's Dictionary, Limitation is the act of limiting or the state of being limited. For instance, I could remember how my father narrated his story to me on how situations limited him from completing his education. This was despite trying all he could, it never worked out, because he lost his father at a tender age in basic school. However, that should not be an excuse but was further impeded by unfaithful uncles who severed as a hindrance.
He resisted the challenge despite the obstacles and resolved to make sense out of the mess of his life. Today he has achieved everything a man needs to achieve in life. The lesson I have learnt from his story is that there is always a hidden treasure in the mind of every man and until you think deeply and take the bold step of doing the extraordinary, you might not get out of the so-called limitation.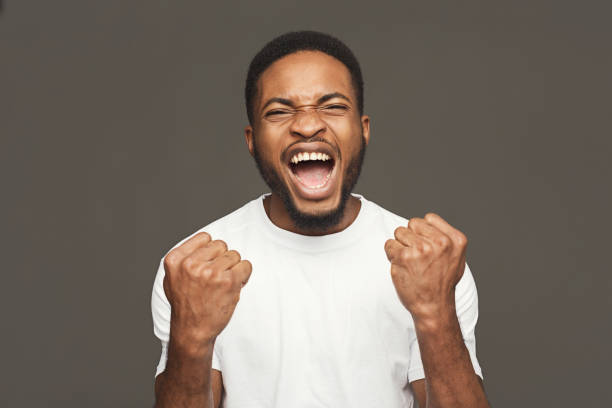 As you read this article, I want you to know that. An arrow can only be shot by pulling it backwards. When life is dragging you back with difficulties, just imagine in your mind it will launch you into something great. No difficulties can limit you in getting to your desired destination but everything starts from your mind, every world investment start from the mind, even when God created the earth it was first pictured in His mind. So overcoming or break the yoke of limitation you need to win the battle in your mind.
A man only sees in the world what he carries in his heart. I have the burning conviction in me that for anyone to change any situation in his/her life, brings changes to the society he lives in; create value for the generations unborn to enjoy, the treasure needed to fulfill we hide these aforementioned things in the mind. Therefore, changing and renewing the mind is an inevitable phenomenon in this twenty-first century and beyond.
It is my greatest dream to see the generation after me live a better and fulfilled life according to the plan of God for humanity and that is one reason my creative writing helps everyone who desires a change and willing to overcome or break the yoke of limitation in their lives.
Late Dr. Myles Munroe once gave an illustration that touched my heart. He said our mind is like a computer system; it stores into it whatever you install, so also is our mind. Our mind is full of what our society, personal experience and parent has taught us either good or bad. However, one thing is highly important at such a time like this, and it is the renewal of our mind so that those limitations would not be obsolete.
There is a story once told of a dog owner is in the habit of chasing vehicles. One day, the owner of the dog chained the dog. After a while, the owner thought the dog must have learnt its lesson through the pain in trying to get beyond the limit of the chain, untied it. The dog anytime it gets to that point will stop, because it wouldn't want to experience the pain again. Unknown to the dog, all it needed to do was to step across the line to gain its freedom.
The lesson from the above illustration denotes the fact that many are tied down because of their experience and because they have conditioned their mind that things are bad they keep experiencing the bad aspect of life.
That circumstance programmed the mind of the said dog not to go beyond the boundary of the chain. If and only if many people know that all they need do in that their current situation is to take a bold step of action, then they will attain and regain their freedom, but it all starts within you. Because what your heart can conceive, you can achieve.
Limitation comes from the mind and it can as well be overcome by having a positive mindset. In the mind are stored valuable ideas and solutions to the problem of the world. The only person who can limit your progress or achievement is you. No challenge is obstinate, even the problems of a country cannot be entirely obstinate.
May I also tell you that no one has ever won or lost in a race without the influence of his company or friends, which could either be positive or negative.  I challenge you to make the choice of friends who will add to you and make you better.
Overcoming limitation requires determination and confidence in oneself; also your self-esteem must be worked on. All these start from the mind, for in your mind is hidden a treasure of determination. Remember, winners never quit and quitters never win press forward. Do not stop, do not linger in your journey, but strive for the mark set before you. Also, disregard evil speaking and unfruitful words, reason been that words are seed sown; you can only reap what you sow.
Life will not give you what you deserve, but life will only give you what you desire and determine to achieve"
Do not belong to the group of ordinary people. Have the mind of greatness and deal with the spirit of average.
Author:  Temitayo Abudu